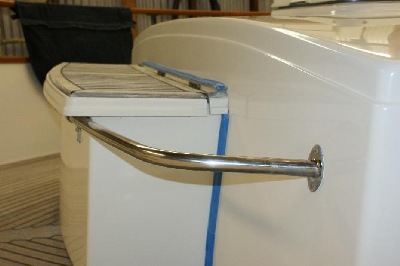 I have worked on yachts from Everett to Tacoma. I have worked on
boats in West Seattle, Mill Creek, Newcastle and Auburn. I have
worked on boats in people's front yard, their driveway and even their
back yard. I have even worked on boats at self storage facilities. It
is actually sometimes easier to work on boats in someone's driveway,
since power and water are usually readily available. Also, the areas
to be buffed and waxed are usually directly in front of you.
I usually don't mind working on yachts within about 30 miles from
Seattle. To pay for my extra driving time, I usually just add a couple
more hours to the invoice.