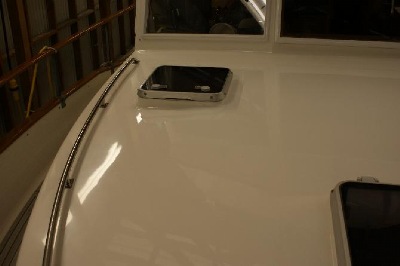 I have done some interior cleaning, but don't claim to be an expert
at cleaning the interior of megayachts.
I have cleaned smaller yachts like Bayliners, Maxums and Sea
Rays. First, I usually go in and vacuum out the entire cabin. I also
than wipe down the countertops, and clean the microwave, fridge
and sink. I also usually clean the Head enclosure with Simple Green.
If the boat is for sale, I might also vacuum out the drawers, wipe down
all the cupboards, polish the chrome and clean the port light windows.
For owners of larger yachts, who don't need a complete interior
detail, I could probably vacuum out the entire interior cabin, quickly
wipe down the countertops and clean the inside and outside glass.
The yacht would look sharp, and it wouldn't require someone spending
a whole day or two cleaning the interior of the boat.