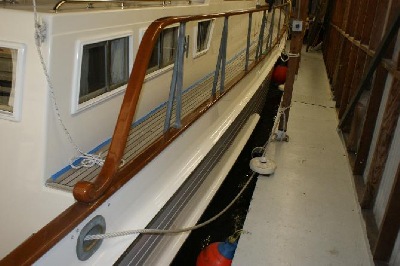 It does help to give me some advance notice prior to working
on your yacht. I do have regular customers, and I also might
have already committed myself to a big project.
Also, with detailing yachts, you sometimes frequently have
problems with the weather. You can't buff and wax a boat when
it's raining. Seattle sometimes gets quite a lot of rain during the
the early summer. Also, you can't wax a boat in direct sunlight.
A good detailer is always looking for a cool surface area to
work on.